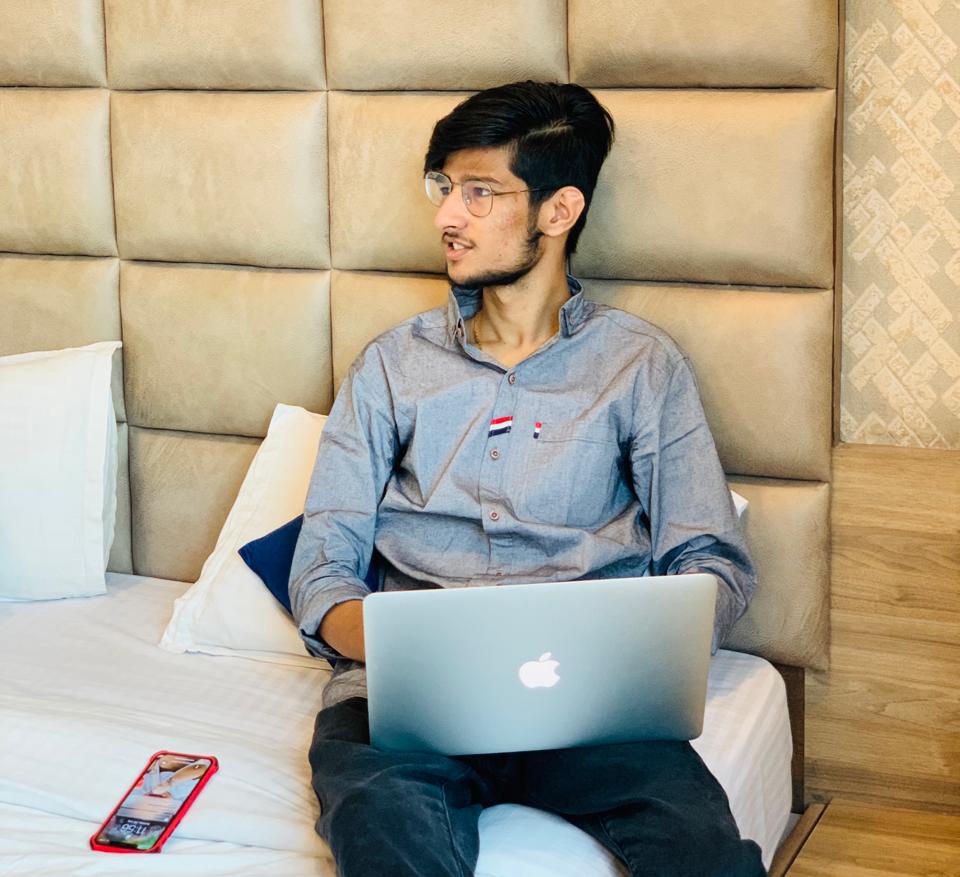 As quoted by The UN Department of Economic and Social Affairs (UN DESA), the Covid-19 pandemic is more than just a global health crisis. Besides adversely affecting medical condition of the world, the pandemic has deteriorated economical and social scenario too. In such challenging times, to be creative and attain consistent self growth is no less than a superpower. The world witnessed many dynamic personalities with such superpowers amidst pandemic. Resilient Entrepreneur Dhrumil Soni is one such name in the list.
The entrepreneurship world got hold of Dhrumil at a very early phase of his life. Since childhood he was witnessed implementing out of box ideas for betterment of society. He inculcated the sense of responsibility, accountability and leadership since tender age of 15.Initially when he entered the digital ecosystem, he took it as a challenge and kept learning until he mastered it. In present he is considered one of the most astute digital entrepreneurs in the country. After contributing his expertise in various fields like events, social media, consultancy, management as well as creative services, Dhrumil headed towards investing his efforts into upliftment of Gujarati Entertainment Industry.
Dhrumil proactively and covertly contributed his skills for betterment of Dhollywood Industry. He started off by reaching out the lesser known talented artists of Gujarat and hustled hard to provide them well deserved recognition. Gradually, he noted that there is innumerable talent in the State of Gujarat that demands to be acknowledged nationwide. This is when he decided to create a whole platform that can serve his purpose to elevate the national perspective towards Dhollywood. After a dedicated website, well thought Dhollywoodlife E-Magazine and impressively managed social media handles, Dhrumil is now taking leap towards formulating an app that shall bring a wave of hope and optimism to numerous rising artists.
When asked about his contribution and planning dedicated to Dhollywood, Dhrumil revealed his take on how for him Dhollywood is a less explored cave of diamonds, he says " Dhollywood has potential to become much more than what it is today. I am not referring to the talent here, we have impeccable talent in abundance, I am talking about the recognition. I get deeply affected seeing how often super talented contents and artists of Gujarat remain unnoticed. I am contributing my bit to lift up the well deserving artists that hails from Gujarat and is doing incredibly well in their fields. We as an audience need to stop taking our artists for granted and cherish the talents our state is blessed with. I as an entrepreneur shall now take up the charge to provide as much of my expertise as I can to improve the overall scenario of Gujarat Entertainment Industry."


Read More: A passionate young entrepreneur, Dhrumil Soni took the whole market by storm