By Rasika Deshpande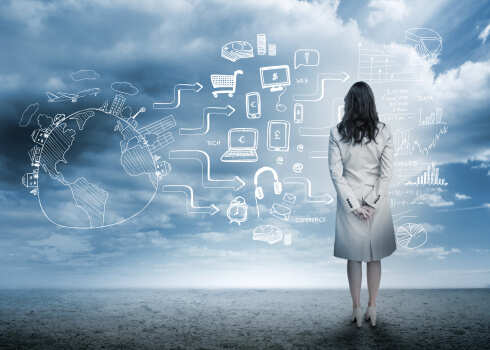 With the pandemic fueling borderless innovation, India is fast becoming the world's largest innovation hub. GICs are truly emerging as co-creation and co-innovation centres blurring the demographic and operational boundaries. They are riding on the back of the country's knowledge-driven workforce, solid infrastructure and supportive government policies. The honours are on all of us to continue to cultivate a truly borderless culture, fostering innovation that will drive the best experience for all the stakeholders.
Factors that drive the interest of GICs in India
While India has almost half the worlds GICs situated outside home countries, Hari Vasudev, Country Head and SVP, Walmart Global Tech India feels there are three factors that are driving this interest – strong talent, overall ecosystem play and the market.
"India as an ecosystem is growing very fast. Particularly sectors like retail. A lot of innovation is happening and there is a constraint market. Companies are very eager to come to India. They take the learning from here and apply it outside. India is also a very large market. Companies have a large business interest in India. It always makes sense to have a workforce in the market that can be much closer to the customer so that they can develop great empathy," Vasudev said.
Talking about cost focus in other companies and in Walmart, Vasudev said, "Companies used to be cost focus but now the scenario is changing. We at Walmart are definitely cost focused, we have EDLC (Everyday Low Cost) / EDLP ( Everyday Low Price). So as a retailer we are always looking to take cost focus. But it has now become much of a value play. We are in the market because this is where you get a lot of value, you can drive a lot of innovation and that is more and more becoming the predominant theme. It's not that cost is not important and it is true that India continues to offer a cost advantage related to markets, but I don't think that is a top priority for top global leaders when it comes to India particularly when they think about their own GCCs."
Ankur Mittal, SVP Tech and MD, Lowe's India added that today cost is not the reason for businesses to come to India. There are other factors like the talent that are making India such a hot place for GICs. People have a lot more empathy to offer towards the customer as well as openness to learning new things, that is what drives GICs even more over here.
He says, "There are a couple of GICs where India is more expensive to them than their own countries but they still want to have a centre in India because they believe the kind of talent they get over here is just phenomenal. You can get people who have worked with Amazon, Walmart, Target and now they are working with Lowe's. It is by far and large talent play and their ability to connect to global customers."
Arindam Bannerjee, EVP and MD, Wells Fargo pointed that today, GICs are attracting not just talent in India but also from all across the world. He says if you look into the unique factors which have come into play in the last few years, firstly it is scalability. The scales of India have expanded well beyond just score engineering which has been the extraordinary skill set we have in India but as well as expanded beyond that. talent mobility is a big factor that comes in. and if you put that together, the scalability, the wide variety of functional depth, the leadership and managerial capabilities which is available- honestly very few other locations other than India can throw in the recipe. Things have evolved at such a massive pace.
The effect of the pandemic on revenues of enterprises

As a lot of enterprises are facing a revenue crunch today because of the pandemic.
"Obviously with the pandemic, everyone just had to react. But I wouldn't call it a revenue crunch. In fact, this is the other way around. Because people see this pressure as a need to do things differently and faster. It is just like any discontinuation. It's not a direct impact. GICs have long ago ceased to be just for cost play. Because even if it was for cost play you could assume that there is a direct impact between what's happening on revenues and pandemic to the GICs. I think that relationship got broken probably 10 years ago," said K. Harishankar, Vice President- IT- Architecture, Engineering and Corporate Functions, Kimberly Clark.
The pandemic has blurred the geographical, physical boundaries and…


Read More: How the recent pandemic has driven digital transformation in a borderless