Tom Brady is a football legend — but he's also kind of a real estate mogul.
The 43-year-old Tampa Bay Buccaneers quarterback has a $26 million portfolio of homes from New York to Florida and even Montana. He has also sold more than $140 million worth of properties, making about a $30 million profit off real estate deals alone.
Brady shares these homes with his wife, 40-year-old Brazilian supermodel Gisele Bündchen, with whom he has two children, Benjamin, 11, and Vivian, 8. He also has a 13-year-old son, John Edward Thomas Moynahan, with his ex, actress and model Bridget Moynahan, 49.
The legendary quarterback with six Super Bowl rings will lead his new team, the Tampa Bay Buccaneers to Super Bowl 2021 on February 7, but win or lose, he can always go home to his pricey mansions in Miami, New York City and Montana.
LATE BILLIONAIRE CHRIS CLINE'S FLORIDA HOME SELLS FOR $25.7M: REPORT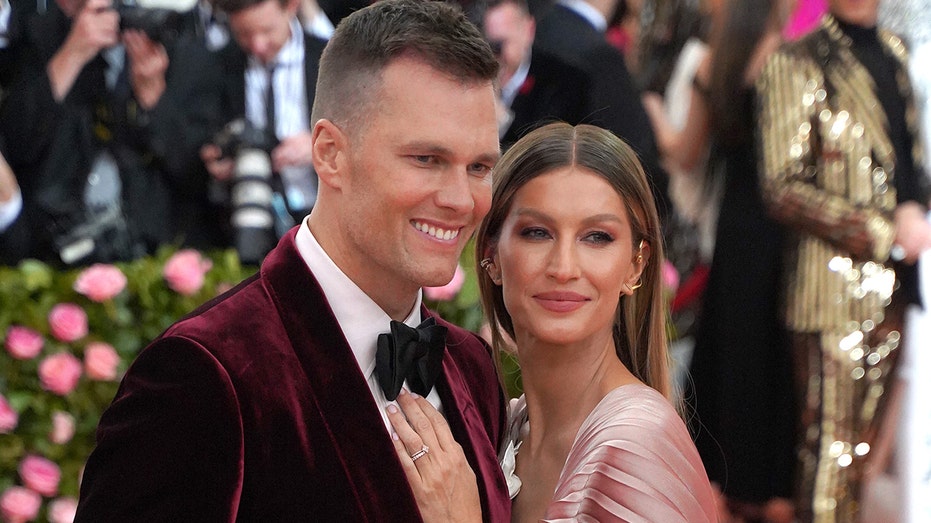 Brady's $26 million in homes
Scroll through to peek inside the superstar couple's expansive homes.
Miami, Florida
Billionaire's Bunker | $17 million
Now that he's repping red and black for the Buccaneers, Brady has put down roots in sunny Florida. He and Bündchen's most recent purchase is a $17 million home on Indian Creek Island in Miami — a steal in the area that has become known as "Billionaire's Bunker."
The couple will knock down a 5,172-square-foot, five-bedroom, five-bathroom abode on a two-acre lot and custom-build a new one, Page Six reported.
Sources say the construction will emulate their one-time LA home, which they custom-built with a budget of $20 million.
Bündchen is also an ambassador for the United Nations Environment Programme — and her passion for conservation is reflected in their homes' designs. The couple is expected to use environmentally friendly materials and solar panels in the design, as they have in their other custom-built properties, according to Architectural Digest.
GEORGIA 'ZOMBIELAND' MANSION LISTED FOR $10.9M
On one side of the lot is the crystal blue Biscayne Bay; on the other side is an expansive golf course. Brady was already seen sailing into the property on a 40-foot yacht in December. The lot on the Southwest corner of the island is next door to his pal, Jeffrey Soffer. Other neighbors include Jared Kushner and Ivanka Trump.
"I was a native Californian for a long time in my life and went away from it for about 25 years. You won't catch me dead living in the Northeast anymore . . . I'm loving the warm weather, and it's been a great feeling," Brady told reporters in December.
Before buying his Miami house, he rented Derek Jeter's house in Davis Islands, Tampa, which is only 20 minutes from the Buccaneers' Raymond James Stadium. Brady didn't seem to mind the $75,000 a month price tag, but the waterside mansion wasn't private enough for the superstar couple.
"I forgot people could drive up to your house . . . In the backyard there's a lot of boats that have pulled up and people at the front," he complained to Howard Stern last year.
It was falsely rumored in October that they would move to Clearwater, Florida, after moving out of Jeter's house, the New York Post debunked last year.
Tribeca, New York City
70 Vestry St. | $3.6 million
Brady and Bündchen downsized their Manhattan abode late last year, trading their north-facing 6,500-square-foot 12th floor condo for a south-facing 12th floor 5,300-square-foot condo, according to property records.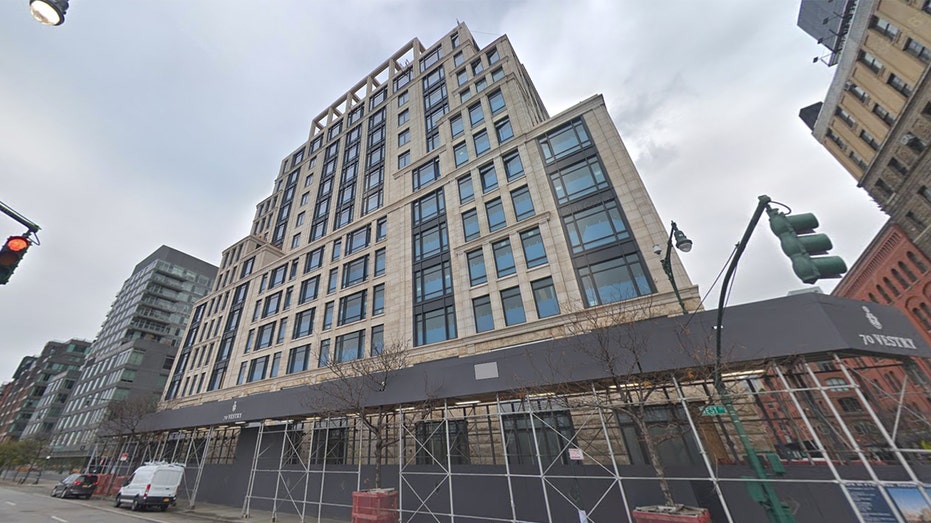 The new, smaller condo was only $3.6 million compared to the $36.8 million their larger condo went for. Both condos are on the 12th floor, in part, because 12 is Brady's "lucky number" from his days with the Patriots, the New York Post's Jennifer Gould previously reported.
JEFF BEZOS' $500M REAL ESTATE PORTFOLIO: SEE ALL HIS LUXURY HOMES
Their new condo has four bedrooms and 4,331 square feet overlooking the Hudson River. The private terrace is over 1,000 square feet and includes an outdoor kitchen.
The…


Read More: Inside Tom Brady's homes and $26 million real estate portfolio