The banking regulator says the industry's successful response to the coronavirus pandemic should not be a cause for complacency, as it flagged further action on areas including banker pay, crisis readiness and underperformance in super.
Australian Prudential Regulation Authority (APRA) chairman Wayne Byres on Monday said its focus in 2021 would remain on making the financial system resilient to potential future crises.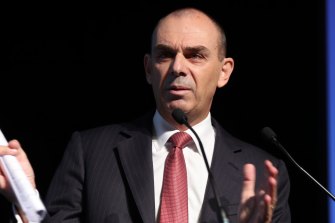 "Last year, the industry demonstrated an ability to adapt and continue serving the needs of customers, despite a number of severe operational challenges and disruptions," Mr Byres said in a statement.
"The robust response to date is not a cause for complacency, but underlines the value of an ongoing regulatory program that seeks to identify risks and put in place appropriate mitigation strategies to protect the interests of depositors, policy holders and fund members."
The comments came as APRA released its policy and supervision priorities for 2021. These include: finalising rules on banker pay, strengthening crisis preparedness, dealing with super fund underperformance, and putting greater scrutiny on cyber security.


Read More: Markets Live, Monday 1 February, 2021