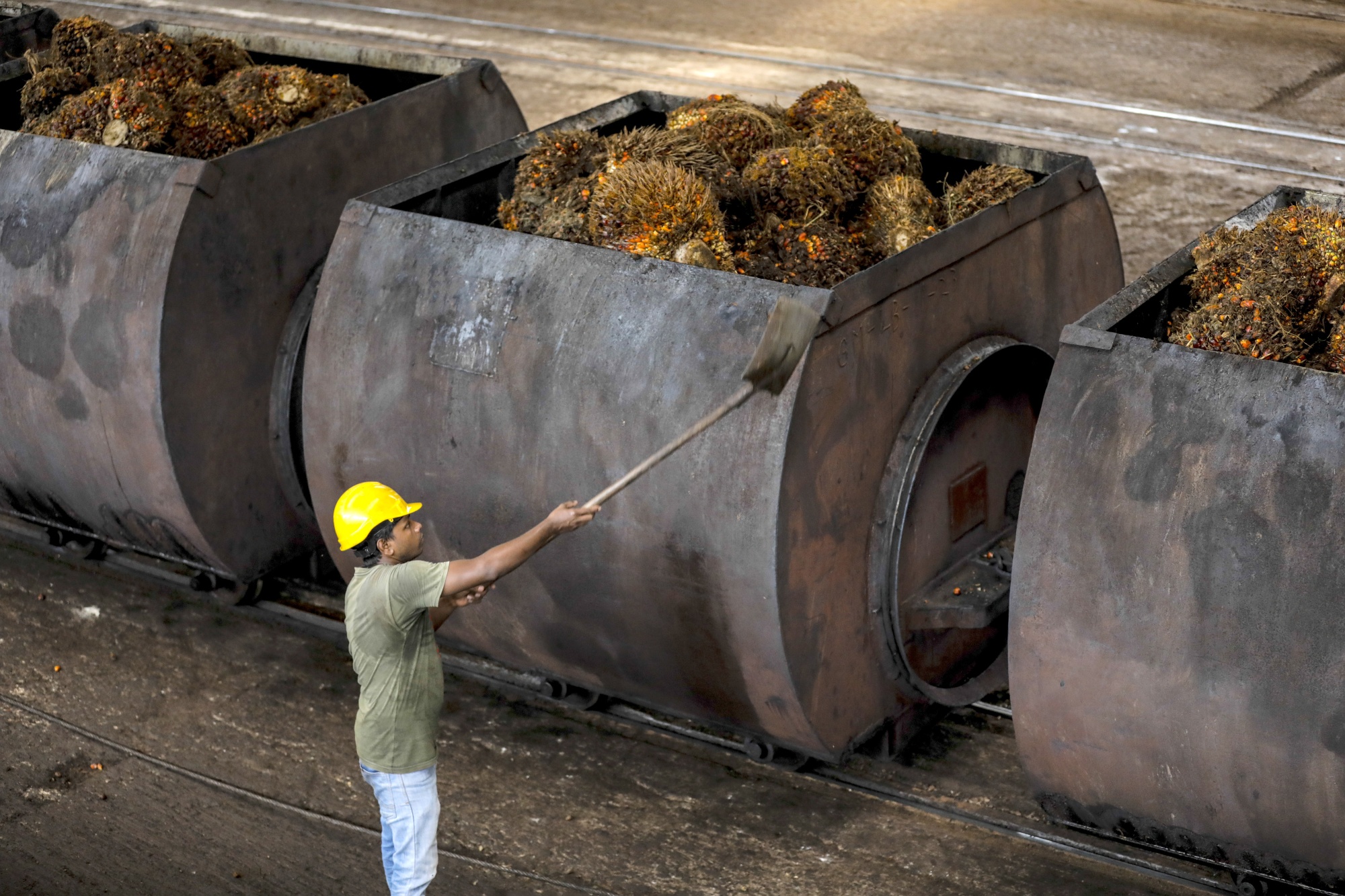 Palm oil capped its first weekly gain in three as demand recovered ahead of the Ramadan festival and a U.S. crop planting forecast fell short of expectations, renewing concerns over a global edible oil supply squeeze.
Exports of palm oil from Malaysia, the world's No. 2 grower, jumped by more than a quarter in March from a month earlier amid stronger demand from India, Europe and Africa, according to cargo surveyors Intertek Testing Services and AmSpec. That's brightened the demand outlook of the tropical oil used in everything from margarine to chocolate and detergent.
Meanwhile, the U.S. Department of Agriculture's planting outlook stunned market participants with a smaller-than-expected forecast for soybeans, triggering a rally in grains and soyoil that spilled over to palm oil, its closest substitute.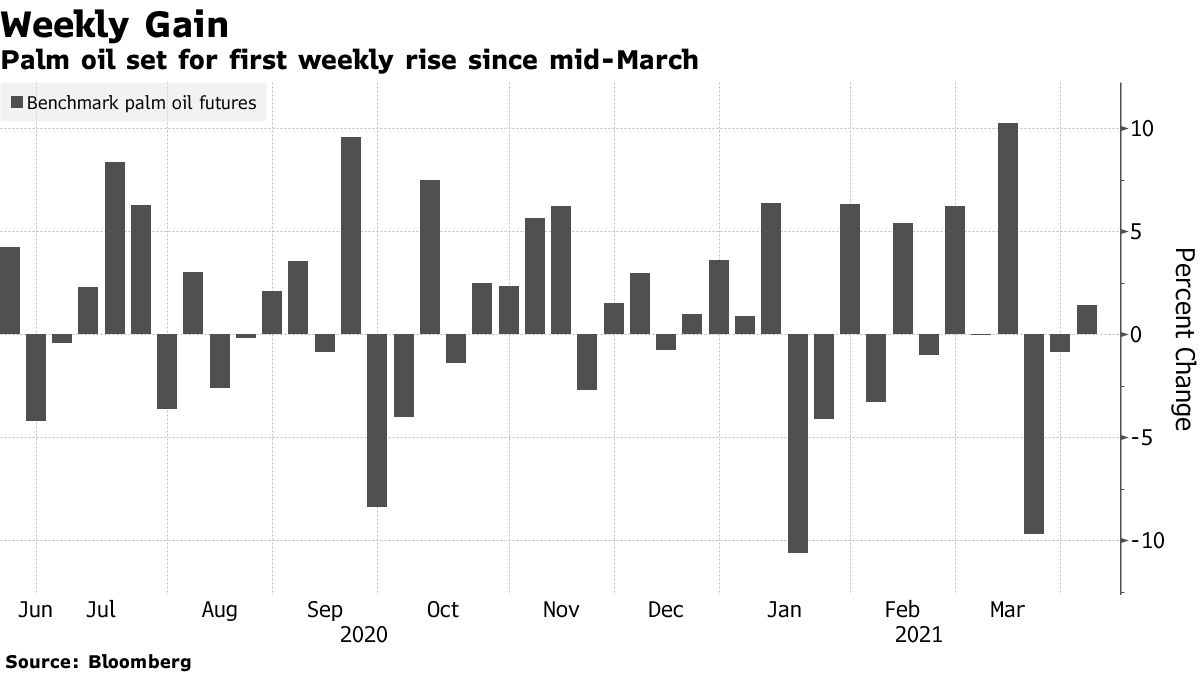 The rebound in shipments in March and positive sentiment from the U.S. farmers' planting intention report is supporting palm oil, according to Paramalingam Supramaniam, director at Selangor-based broker Pelindung Bestari.
"The market is anticipating April exports to be a tad better versus March," he said. "With tight end-stocks and better-than-expected exports, prices are expected to remain firm."
Futures swung on Friday before closing 0.1% lower, paring weekly gains to 1.3%.
Still, concerns over a big jump in palm yields are keeping investors on their toes. Despite labor shortages on Malaysian estates, production climbed 20% over March 1-20 from a month earlier, according to an estimate from the Malaysian Palm Oil Association.
Prices
Palm for June delivery on Bursa Malaysia Derivatives closed -0.1% at 3,739 ringgit/ton; +1.3% this week
Soybean oil for May in Chicago closed -1.5% at 52.13c/lb Thursday
Palm for June on Asia Pacific Exchange in Singapore closed +4% at $993.25/ton Thursday
Refined palm oil for May on Dalian Commodity Exchange closed +0.1% at 7,566 yuan/ton; soybean oil for May +0.4% to 8,660 yuan/ton
Soybean oil's premium over palm ~$245/ton

vs

avg of ~$81 in past year: data compiled by Bloomberg
Palm's premium over gasoil ~$408/ton

vs

avg of ~$332 in past year: data compiled by Bloomberg


Read More: Palm Oil Returns to Gains as Demand Recovers Ahead of Festival