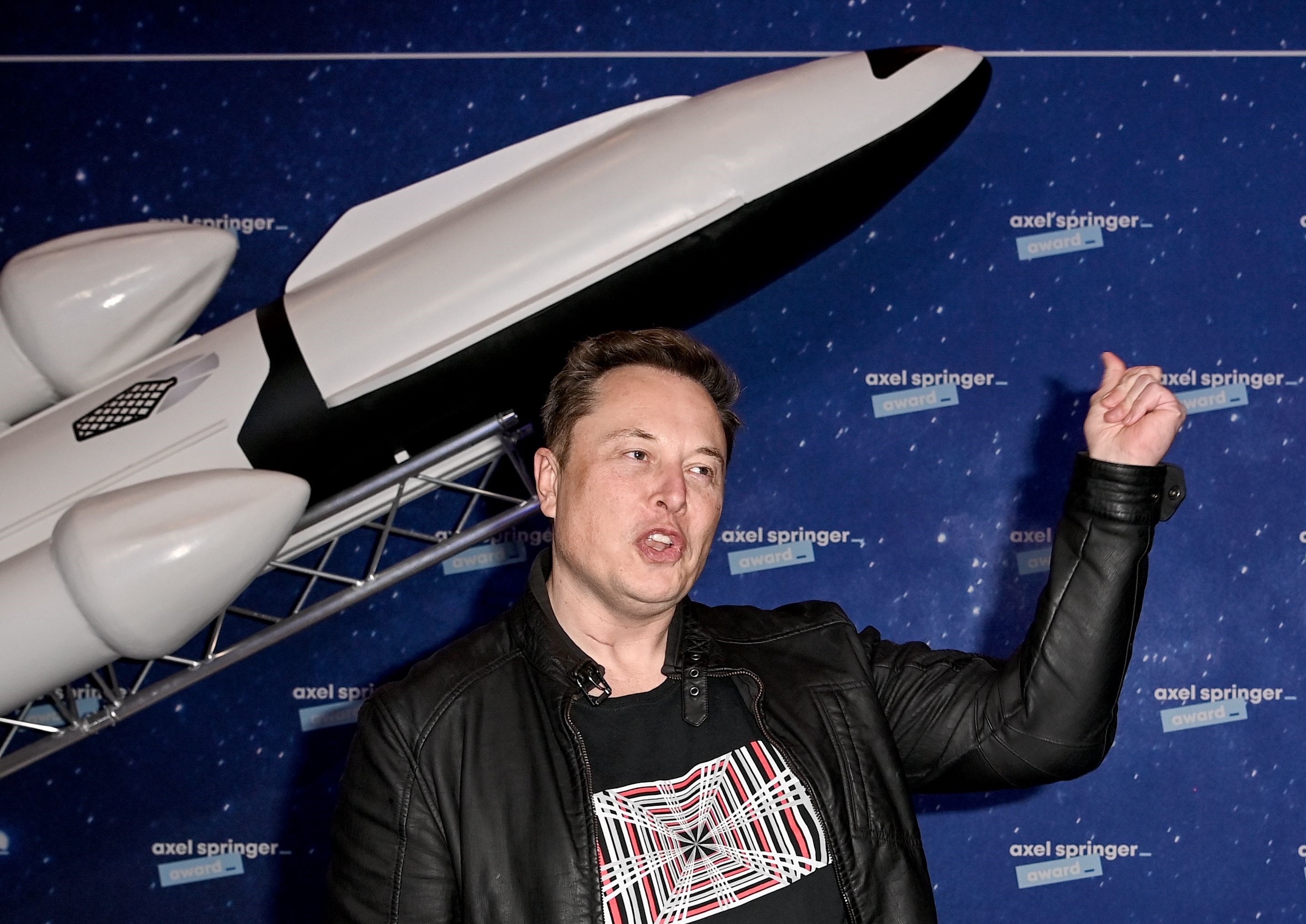 Space Exploration Technologies Corp.'s latest funding round valuing it at about $74 billion was led by Sequoia Capital, according to a person familiar with the matter.
Other investors in the $850 million round included Valor Equity Partners, Coatue Management, D1 Capital Partners and Fidelity Investments, said the person.
Sequoia wrote the largest check in the round, with a share price of about $420, the person said. The firm was also the lead investor in round in SpaceX last summer — the company's most recent until now — in which it was valued at $46 billion.
The venture capital firm first invested in a round earlier in 2020, when SpaceX was valued closer to $36 billion. Sequoia has invested more than $600 million in SpaceX, said the person.
SpaceX didn't immediately respond to a request for comment. Menlo Park, California-based Sequoia declined to comment.
It's unusual for Sequoia to make new investments at such a high valuation. At least one of the firm's partners has a long-time relationship with SpaceX founder and Chief Executive Officer Elon Musk. Sequoia partner Roelof Botha was chief financial officer at PayPal Holdings Inc. when Musk was its CEO two decades ago.
A person familiar with Sequoia's thinking said the firm is particularly enthusiastic about SpaceX's Starlink, a space-based high-speed internet service. The company has rolled out Starlink to more than 10,000 people in the U.S., Canada and the U.K. and Sequoia is optimistic about its growth potential.
SpaceX, based in Hawthorne, California, was founded with the ultimate goal of creating a human colony on Mars. Its sky-high aims are capital-intensive, and the company had raised almost $6 billion before its most recent investment round, according to PitchBook.
The company's $850 million funding round and valuation were reported earlier by CNBC.
The combination of SpaceX's skyrocketing private valuation and Tesla Inc.'s rising stock has made Elon Musk one of the richest people in the world, at times rivaling Amazon.com Inc. founder Jeff Bezos.
— With assistance by Dana Hull


Read More: SpaceX Funding Round at $74 Billion Valuation Was Led by Sequoia